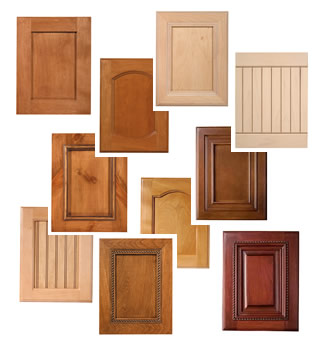 Doors & Drawer Fronts
The manufacturing of beautiful doors is more of an art than simply a production process. It starts with demanding and using only the finest American hardwoods, which come largely from the Northeast. The mills know our expectations and fulfill our needs at a premium charge to CIW. Quality is timeless, but it has a price.
All of our doors reflect the specific characteristics of each wood type, as to grain pattern and color/tone. Our doors have a uniformity of grain, appearing as if the door was made of one wide solid piece of wood. It is not, and should not be, a series of strips – dark and light stain colors – as a consequence of random selection and cost savings. The end result should give you a sense of fulfillment and satisfaction, that you have invested wisely.